Note from NDSU Press Publisher Suzzanne Kelley
We are pleased as punch to announce we have just been notified that Surrender Dorothy, by Brett Salsbury, has won 1st Runner-Up in the Eric Hoffer Award for Poetry in the Chapbook category!
Brett was our 2022 prizewinner of the Poetry of the Plains & Prairies Award, resulting in our standard publication contract, ten comp copies, author discount, and the hand-letterpress publication of Surrender Dorothy. This collection of poetry is the seventh in our series of chapbook publications, produced by the students in the Introduction to Publishing class, which meets every fall. The class is part of our Certificate in Publishing, which is offered to undergraduates, graduate students, and Project 65 students.
Past winners of the POPP Award are:
2021

Prairie Madness

, by

Katherine Hoerth

(Nebraska)

2017

Thunderbird (out of print)

, by

Denise Lajimodiere

(North Dakota)

2016

Land of Sunlit Ice (out of print)

, by

Larry Woiwode

(North Dakota
But Brett's chapbook prize isn't the only award we've garnered from the Eric Hoffer Awards. In 2022, our 2021 POPP Award Winner, Prairie Madness, by Katherine Hoerth, won Honorable Mention, and in 2019, Thunderbird (now out of print), by Denise K. Lajimodiere, also received Honorable Mention in the Chapbook category.
In other categories, Mammals of North Dakota, 2nd Edition, by Robert Seabloom, was the 1st Runner-Up in the Reference category, and David Mills's Operation Snowbound: Life behind the Blizzards of 1949, won the Gold Medal in the category of Culture.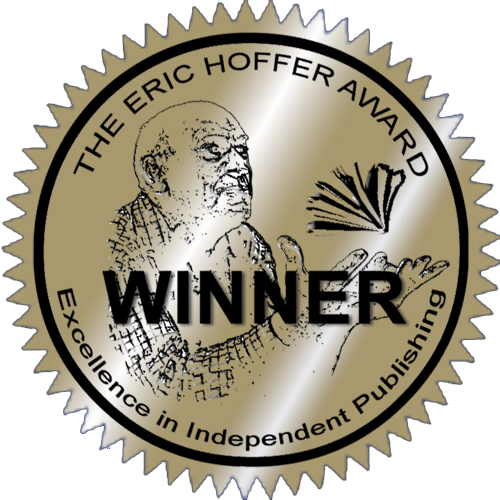 "The Eric Hoffer Book Award honors the memory of the great American philosopher Eric Hoffer by highlighting salient writing, as well as the independent spirit of small press publishers. Since its inception, the Hoffer has become one of the largest international book awards for small, academic, and independent presses."